Crafted with beads & goodies to create angels !  Use it as a key ring, charm on a bag, or anywhere & anyhow you like.  Different shapes & colours available.  Some charms have short strings attached, others have wire loops.
Angel Charms : R20 each
* 4 cm x 2 cm (excl. string)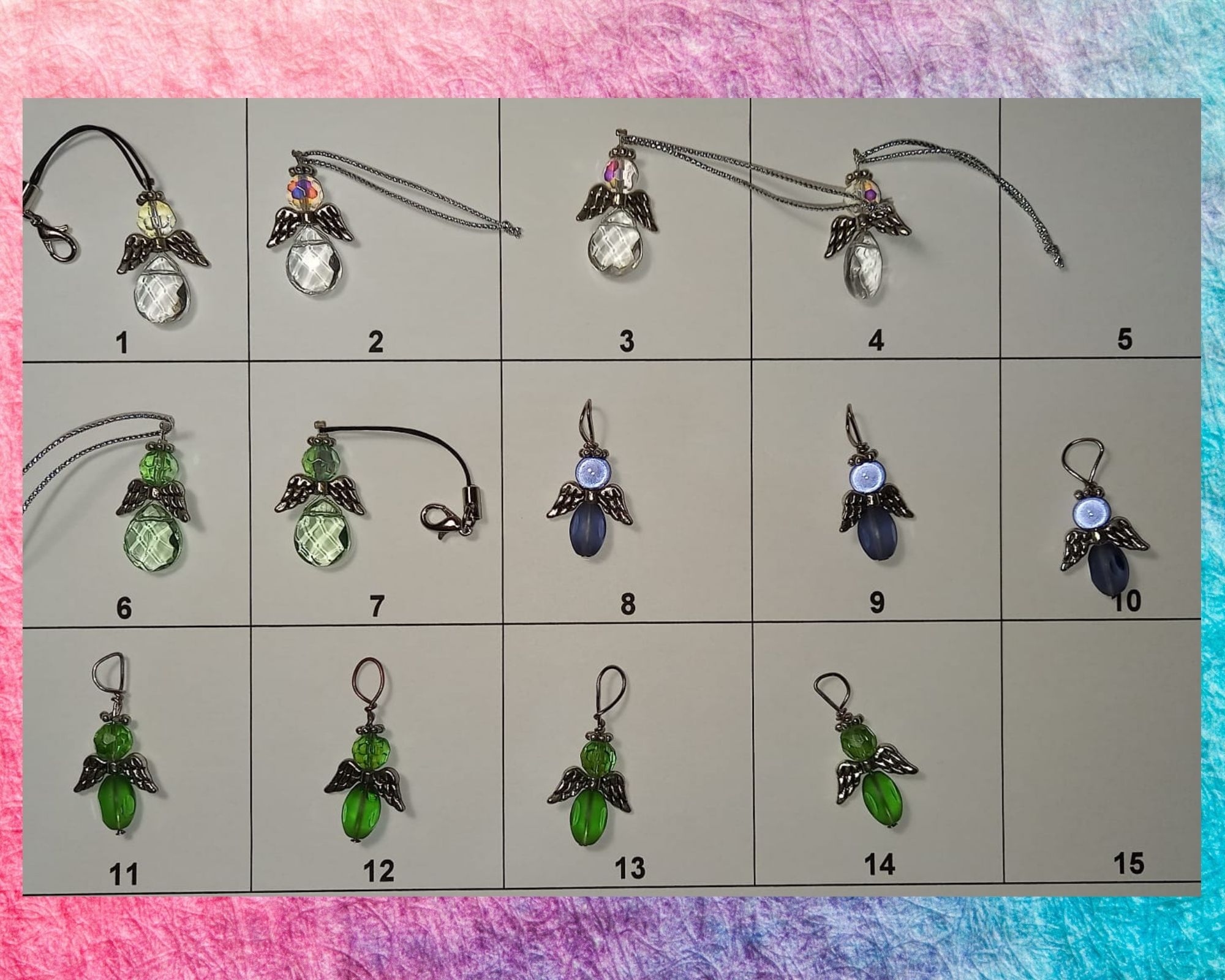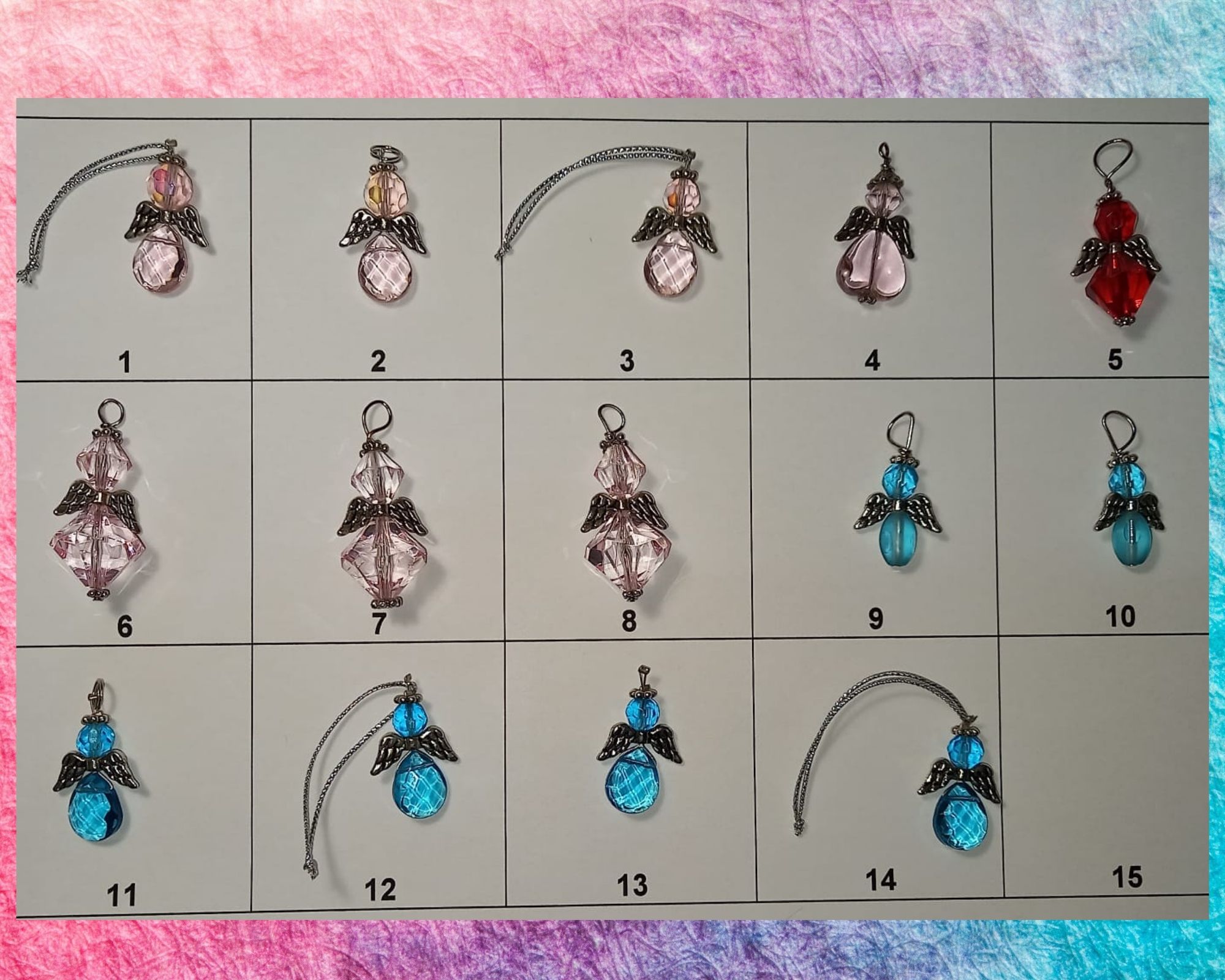 End of range ..